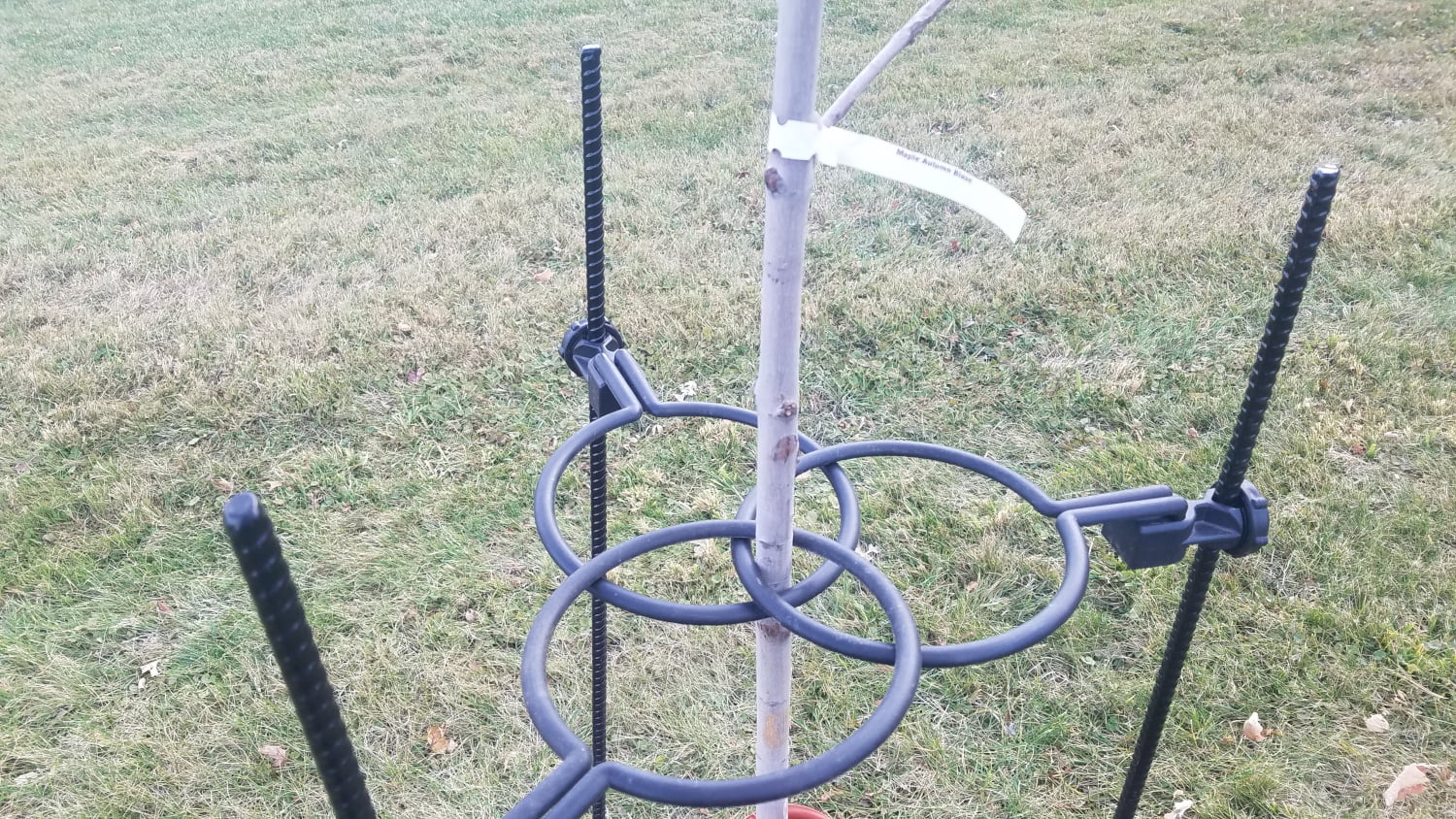 Tree Staking With EZ Rings & Step-In Posts
The EZ Rings and EZ Step-In Post were designed to flex with tree when the wind blows. Having the correct support system will not kill the cells in the cambium – that all-important layer of actively dividing cells just beneath the bark – and the vascular system is cut off if the proper support system is used.
Each component is engineered to work together to protect your trees as they grow. The EZ Step tree support system allows you to change and adapt as necessary; unlike a fixed cage or support cage which constricts or damages your trees and can only handle so much stress before breaking or tipping over.
EZ Breezy Garden Fencing With EZ Step-In Posts
How much time does it take you to install a traditional post that calls for a heavy post pounder? Minutes? Hours? Not including the abuse you inflict on your body?
EZ Step products offer property owners a new alternative. Our step-in fence posts give you a sturdy, long-lasting solution to your fencing needs. They're simple to install, designed with portability and versatility in mind, and made to stay where you need them to. Read on to learn more about our fencing solutions and how they can help meet your needs.
What Are Step-In Posts Used For?
Step-in posts are used for numerous purposes. They can easily fill the bill for any type of temporary fencing you may need. They're flexible enough to be used for frequently changing fence lines and sturdy enough for permanent fencing requirements.