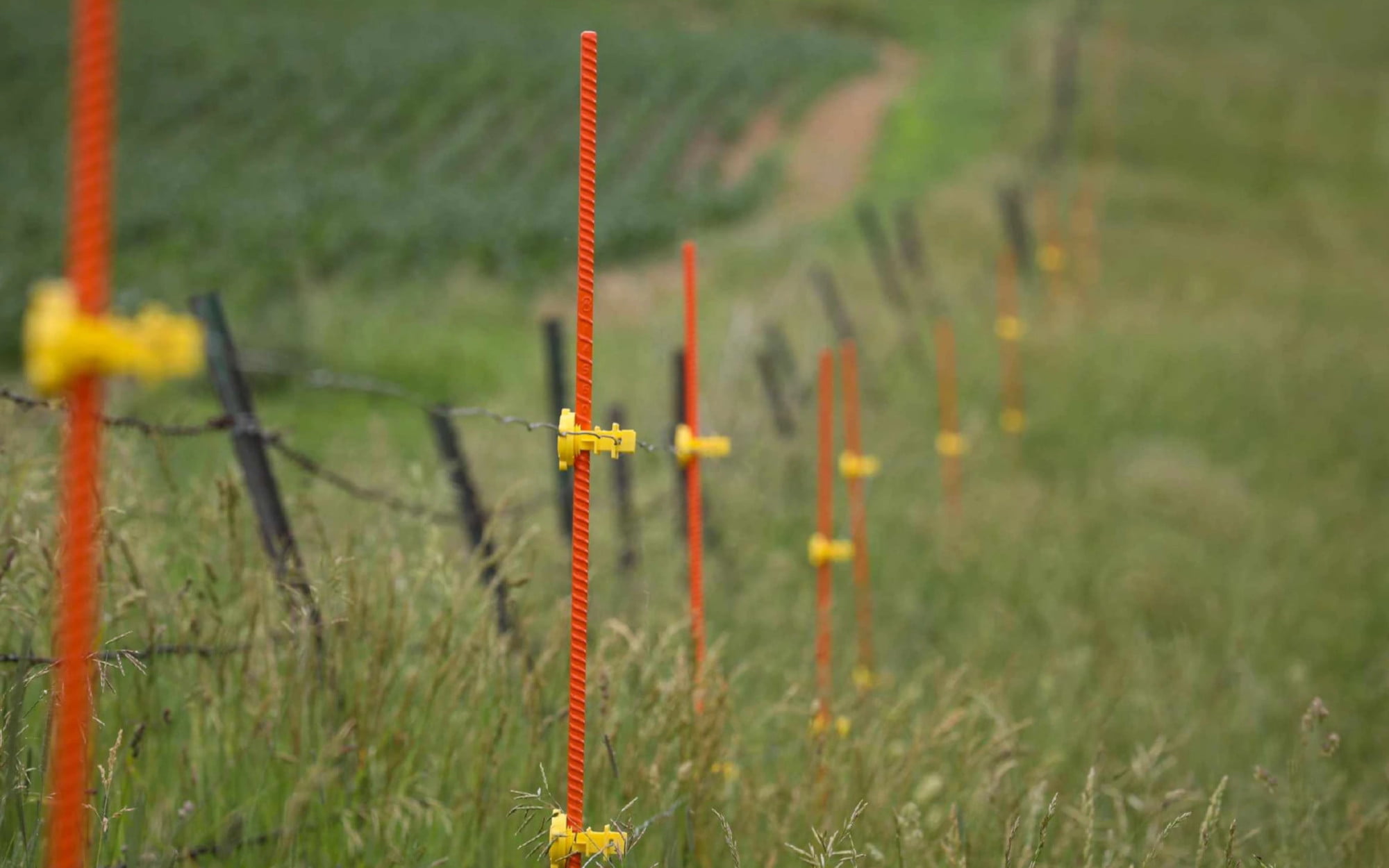 Using EZ Step-In Posts for Electric Fences
An electric fence is only as good as its stakes and grounding rods. These components are just as important as the hot wire. Most farmers and ranchers prefer steel electric fence posts, though other types of galvanized metal can also be used.
What's great about galvanized steel electric fencing stakes is that they can also be used as grounding rods, saving fence builders additional money and reducing hassles during the installation. This can be especially helpful when installing temporary electric fence posts. When it comes to colors, orange electric fence posts will make it easier to see the fence when it's time to perform inspections and maintenance.
EZ Breezy Electric Fencing With EZ Step-In Posts
How much time does it take you to install a traditional post that calls for a heavy post pounder? Minutes? Hours? Not including the abuse you inflict on your body?
EZ Step products offer property owners a new alternative. Our step-in fence posts give you a sturdy, long-lasting solution to your fencing needs. They're simple to install, designed with portability and versatility in mind, and made to stay where you need them to. Read on to learn more about our fencing solutions and how they can help meet your needs.
Common Questions About Electric Fence Posts
Most farmers and ranchers already understand the basics of how electric fences work. Some are making the switch from older systems that required excessive maintenance, though. They often have questions about newer electric fences and may be able to find the answers below.